Former middleweight contender Vitor Belfort trained with UFC co-owner Lorenzo Fertitta this week and said he was thoroughly outworked by him.
"People, I see my boss working harder than me today and I am motivating myself with him. What are you doing?" he wrote on his Twitter account.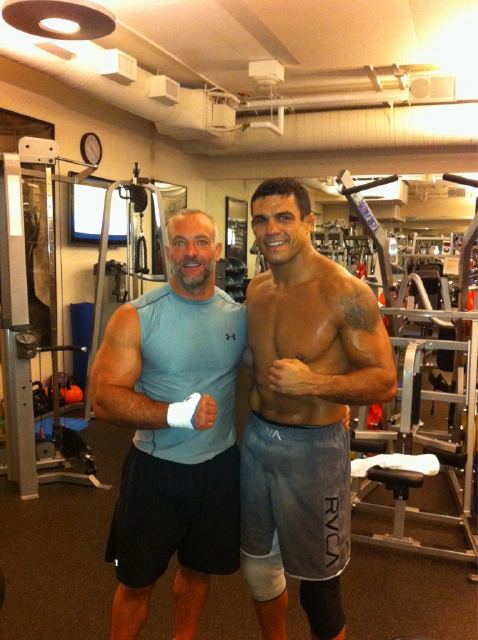 Fertitta is well into working out, as can be seen from his arms alone. But he also trains in the martial arts as much as he can.
Fighters Only did a feature interview with the billionaire casino owner two years ago and learned that he is an avid Muay Thai practitioner.
When on the road with the UFC he often takes advantage of the opportunity to train with some of the coaches that are involved with the particular event, Mark Dellagrotte among others.
The contract governing interactions and decision-making between the Lorenzo Fertitta, his brother Frank and company president Dana White supposedly also includes a clause to the effect that any dispute that cannot be resolved will be settled by a submission grappling match.
Meanwhile, Belfort is recuperated from his UFC 126 knockout loss to Anderson Silva. He returns to the cage at UFC 133 in August against Yoshihiro Akiyama, who is on an 0-2 run.